holiday delivery
by 12/24
free ship to stores
Order by Noon ET on Wednesday, 12/18* for delivery by Tuesday, 12/24
ship to your home
Order by Noon ET on Monday, 12/23* for delivery by Tuesday, 12/24
*Applies only to Lane Bryant, Cacique and Catherines products shipped to the U.S. See our shipping schedule for other brands and international dates: shipping schedule >
Delivery dates cannot be guaranteed due to unforeseeable events, such as inclement weather. We recommend ordering early for the best availability and to ensure your packages arrive on or before 12/24/13. Standard shipping fees apply. Applies to in-stock merchandise only. Not available to PO Boxes. Does not apply to international orders.
thank you for signing up for our exclusive email offers.
strapless
Bare your skin in a strapless bra by Cacique! Find the lift and support you need and get rid of the straps you don't with optional, convertible, & traditional strapless bra styles.
multi way & strapless bras
{ entityId: 14793, entityType: 'product' }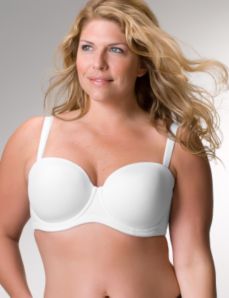 { widgetContext: '#_widget226900688008', productId: '14793', colorName: 'Beige', displayColorName: 'Beige', browseSwatch: true , recoloredImage: 'LaneBryant/7743792_1H' , swatchImage: 'LaneBryant/LBCR00101H_lg' }

Seamless 5-way convertible bra
BUY 1 GET 1 FREE WITH CODE FESTIVELB
{ entityId: 102472, entityType: 'product' }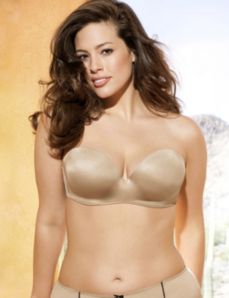 { widgetContext: '#_widget226900688013', productId: '102472', colorName: 'Sugar', displayColorName: 'Sugar', browseSwatch: true , recoloredImage: 'LaneBryant/rc_99172_RP' , swatchImage: 'LaneBryant/sw_99172_RP' }

{ widgetContext: '#_widget226900688013', productId: '102472', colorName: 'Black', displayColorName: 'Black', browseSwatch: true , recoloredImage: 'LaneBryant/rc_99172_1X' , swatchImage: 'LaneBryant/sw_99172_1X' }

{ widgetContext: '#_widget226900688013', productId: '102472', colorName: 'Cafe mocha', displayColorName: 'Cafe mocha', browseSwatch: true , recoloredImage: 'LaneBryant/rc_99172_N3' , swatchImage: 'LaneBryant/sw_99172_N3' }

{ widgetContext: '#_widget226900688013', productId: '102472', colorName: 'Animal Print', displayColorName: 'Animal Print', browseSwatch: true , recoloredImage: 'LaneBryant/pr_99172_I6_207000' , swatchImage: 'LaneBryant/sw_99172_I6_207000' }

NOW WITH VIDEO
BUY 1 GET 1 FREE WITH CODE FESTIVELB
{ entityId: 25865, entityType: 'product' }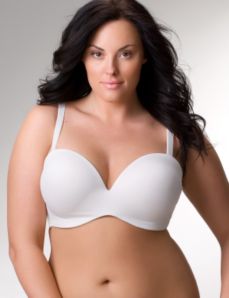 { widgetContext: '#_widget226900688021', productId: '25865', colorName: 'Sugar', displayColorName: 'Sugar', browseSwatch: true , recoloredImage: 'LaneBryant/8209918_1A' , swatchImage: 'LaneBryant/Sugar_sw' }

{ widgetContext: '#_widget226900688021', productId: '25865', colorName: 'Black', displayColorName: 'Black', browseSwatch: true , recoloredImage: 'LaneBryant/8209918_1X' , swatchImage: 'LaneBryant/Black_sw' }

BUY 1 GET 1 FREE WITH CODE FESTIVELB