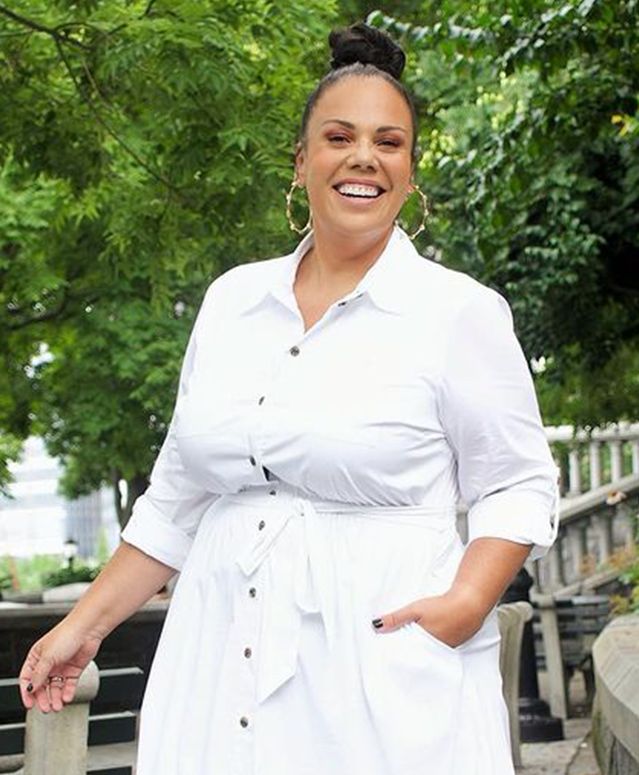 Maddy Jones
Maddy is the legit definition of "we don't know how she does it." Between super-momming and running the show at PLUS Model Magazine — the leading fashion publication for the plus size community — she inspires with a smile & incredible style. We've worked with her for 15+ years and have loved every second (& snapshot)!
Every woman needs JOY in her life!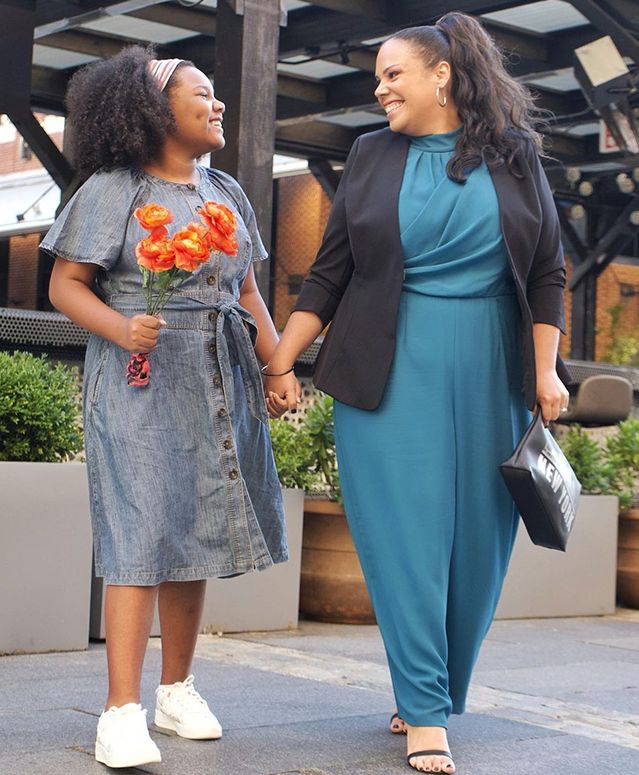 Her style
PROUDEST CAREER MOMENT

Being included in the (Lane Bryant) Mother's Day campaign with my daughter has been the highlight of my career. When my daughter was diagnosed with Autism, they said she would not speak or do much of what typical developing children would do, and there we were representing special needs families with the most notable name in the plus size fashion industry. WOW! That was such an incredible moment for our family.

WOMEN FROM HISTORY + TODAY THAT INSPIRE YOU

My grandmother Eladia Rivera. She was taken out of school in the 3rd grade to help her family tend to the farm. Even though she had limited education, she learned to read, helped raise three successful children, and supported my grandfather as a pastor's wife. I try and honor her every day, no matter what I'm doing.

HOPES FOR WOMEN OF THE FUTURE

I hope that the next generation of women will own their space and not allow others to dictate how they feel about themselves or put limitations on them. I hope that the footprints I leave behind will show a woman who tried, failed at times, yet had some success and lived an authentic life in service to the plus size industry.

PERSONAL EMPOWERMENT RITUAL(S)

I'm a big advocate for self-care. Meditation and working out have been essential in my life. Both positively affect my mental health by allowing me to feel good about taking time out of my busy day to do something for myself.

WORDS TO DESCRIBE YOUR STYLE

Comfortable, Fun, Sexy!

YYOUR PERSONAL "POWER SUIT"

I think anything you wear can be your "power suit" because your power comes from inside. I do lean towards dresses because a dress can say so much about a woman. A dress embodies the woman who wears it.

EVERY WOMAN NEEDS _____ IN HER CLOSET:

Well-fitting foundations (bras & panties).

EVERY WOMAN NEEDS _____ IN HER LIFE:

JOY.

BEST LIFE ADVICE YOU'VE EVER RECEIVED

Never make a decision on the spot. Always take time to think about it before you make a final decision.
Steal her style